Auto accessories & COLLISION CENTER
Collision Repair in Tulsa, OK
Dress your car like you'd dress yourself. Need Financing? Get up to $3,000. No credit needed. Up to 80% approved.
Kenny's Auto Accessories & Collision Center was built on customer service and that goal remains the same today, to make sure you're satisfied every time you do business with Kenny's.
TULSA'S FIRST AND FINEST RESOURCE FOR AUTO ACCESSORIES We have served Tulsa since 1997. We pride ourselves in long-term relationships and excellent work.
"Awesome crew, awesome work!! Would highly recommend getting whatever you need done on your car here. You can definitely trust them to do the best work."
"Kenny's recently upgraded my Viper SmartStart cellular module. They did a great job and cost was reasonable. Kenny's also performed the original install of the security system a few years back, in which I also had no issues. I'd certainly recommend Kenny's for any security needs."
"Called and got a quick appointment. Took my car in and he told me it will be 2 to 3 hours. I got a call an hour and a half later and it was done. The tint is perfect, car looks great and the pricing was quite a bit less than some others I had called. I will be sure to always use this place for any tint."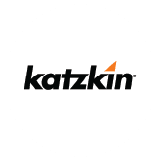 Katzkin has been a leader in custom automotive leather industry for the last three decades and are the exclusive supplier of leather interiors for multiple large automotive manufacturers. Backed by a 3 year/36,000 mile warranty, Kenny's Auto Accessories is a proud Katzkin partner.
Since 1973, Kicker Car Audio has been manufacturing innovative audio gear. Known for their legendary bass, Kicker has long been considered the best in car audio.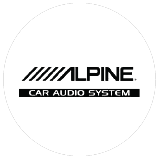 High-end car audio manufacturer, Alpine, specializes in mobile media. From subwoofers to navigation, Alpine offers the highest quality available.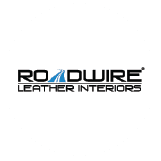 Family owned and operated, Roadwire is the forefather of automotive restyling. Specializing in innovative transformations, it's no wonder Roadwire was awarded Manufacturer of the Year in 2014.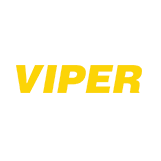 Remote start, lock, unlock, or find your car just by pushing a button on your smart phone. Viper connects you to your vehicle through our cloud services network linking app. You can even control multiple vehicles with a single account – it's great for families!
7620 E 42nd Pl
Tulsa, OK 74145
Click on the button below to send us a message.
Mon – Fri 8:00am – 5:30pm
Copyright Kenny's Auto Accessories & Collision Center 2019